Children love to play outdoors, but they are unaware of the different activities that can be done outdoors. They feel bored and ask you take them out for a trip. It is challenging to keep your kids occupied during holidays. Are you a parent looking for some innovative DIY activities that can keep your kids engaged? There are various DIY activities available online which would be useful for engaging your kids outside your house. Kids activities mentioned below are innovative, and it makes them think and understand certain basic concepts.
The article below lists some useful and interesting DIY outdoor activities that your children can try out by themselves.
Stone Painting
This is one of the common outdoor activities that kids love to do outdoor. You may need some good stones, acrylic paint, brush, sealer. You can find some grey and white rocks at your garden shop. Your child can paint their favorite designs on the stones. You can also place them in your garden by protecting the paint with sealers. This outdoor activity can make your children try our different designs on stones.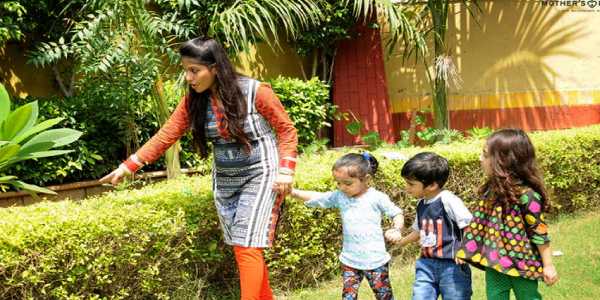 Garden Flower
Your kid would enjoy creating artificial flowers using the old bottle caps. For this activity, you may need some colored water bottle caps. Wooden sticks for the flower is required. A glue gun is used for sticking the bottle caps with the wooden stick. Your kids can use the paintbrush to decorate the bottle caps based on their imagination. To give a perfect finishing to the flower garden, you can make use of modge podge.
Ice Volcanoes
Your kids would definitely enjoy watching the eruption of ice volcanoes. It is pretty simple to create ice volcanoes. Mix hot water with yellow color and add up little baking soda. Now freeze this mixture. After it has become frozen ask your children to take it outdoors. As the ice melts, you can see the eruption of a volcano.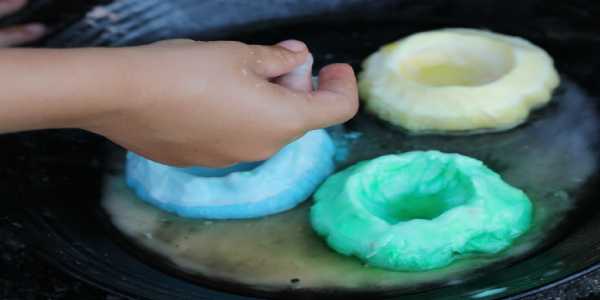 Sand Volcanoes
Sand Volcano is a simple outdoor activity enjoyed by kids. You just need a bucket of sand, baking soda, and vinegar. The sand volcano erupts due to the chemical reaction that takes place due to the mixture added to the bucket of sand.
Worm Tower
Setting a worm tower outdoors is really interesting. Your kids would enjoy watching them. Teach them how to set this worm tower by themselves.
Pool Noodle –Garden Playground
Children love to play outdoors using the pool noodle. Set up a pool noodle obstacle in your garden. Children enjoy running in the pool noodle with their friends. Setting up a pool noodle is perfect entertainment for kids, and they spend hours playing with it.
DIY Outdoor Tents
This is a perfect outdoor activity for children. Parents can help them out to build a tent using ropes and clothes. Your children wish to spend time outdoors, but the hot sun makes its impossible. A DIY tent can protect your kids from heat. You can build this tent outdoors and use it for spending your time with kids outdoors.
The above are the various DIY outdoor activities ideas that you can engage your kids so that they spend their time effectively.
Know More About : How Will You Prepare Your Child For The First Day At School ?